$99
For Windows 7, Vista, XP

ePub to Flipping Book
Experience 3D book flip when you try ePub to Flipping Book software!
Customized toolbar operations;
Various insertions;
PC, Mobile Devices accepted.
Free TrialBuy Now
Flash Player 10.0+
Why Use?
Features
Screenshot
How It Works
ePub to Flipping Book is particular softwrare to ePub files easy and quick to be converted into 3d book flip. With such convenient software, every ePub file turns to be an amazing Ebook to Flipping Book. And custimized design of the ePub to Flipping Book gives you space to create unique 3d book flip that belongs to you.
1. Traditional ePub Feature::

Free and open;
Reflowable (word wrap) and resizable text;
Inline raster and vector images;
Embedded metadata;
DRM support;
CSS styling;
Support for alternative renditions in the same file;
Use of out-of-line and inline XML islands to extend the functionality of ePub.
ePub to Flipping Book will bring you:
2. Amazing Appearance: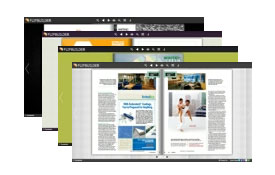 ePub to Flipping Book gives you every way to got a fabulous 3d book flip. In the operations, easy and quick realize your purpose is the aim. You can change background files with images or SWF; Show or hide the function bar; pick suitable template and theme.
3. Email Share:
Assure that you have shown the share button on the interface, type in the email subject and email body which can be a link of the 3D book flip. Moreover, the HTML and Zip format flipping book can be easily email to others.
4. Toolbar Language:

The language of the 3d book flip converted from the ePub to Flipping Book can be chosen, and you can choose multiple languages for various nationality readers of your flipping book. Different languages are switchable.
5. Zoom in:
Enable the zoom in button, then your 3d book flip can be viewed in large sizes, and the operation can be controlled by mouse scrolling if you give the permission to scroll with mouse.
6. Google Analytics Function:

The wonderful ePub to Flipping Book embeds the Google Analytics function, so if you have registered a member of Google Analytics, you can make use of it. You can input the code of Google Analytics to every flipping book you made, and then you can get the statistics from your Google Analytics account live. Google Analytics data improves your website business performance and ROI of advertising and marketing.
7. One-time Fee, Free Upgrading Forever: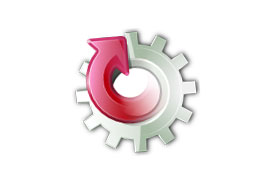 In order to promote services for faithful customers, we would upgrade every product scheduled or non-scheduled, and you can upgrade your flipping book maker freely and timely. The ePub to Flipping Book is a totally one-time fee product, so you can convert as much ePub files to flip books as you wish and without paying any penny to us.
8. Quality and Satisfaction Guarantee for 30 Days:
The Flipping-Book-Maker is a sincere company which pursues searches on page flipping products for 4 years already and endeavors to provide the best services for every customer. From the day you pay for the Flipping-book products, you will get a guarantee for 30 days that you can apply for a full refund if you have any problem while we cannot solve or you have any dissatisfaction for the flipping book maker you have bought.
Features
1. Importation:
The previously thing to use ePub to Flipping Book is make sure that you import an ePub format file. And this new software is easy to handle, no need to be afraid of using it and no need to have special learning.
2. Different Background Settings:
(1). Insert background files of images and SWF, and choose the position;
(2). Pick background colors and adjust the Gradient Angle;
(3). Arrange page width and height of the flipping book you made from XPS;
(4). The title bar can be embedded the logo and logo URL, when you make your ePub to page flipping book, this can be a fabulous way to publicize your company and your thoughts.
3. Customized Toolbar Settings:
The ePub to Flipping Book provides you choices of the toolbar settings of the 3d book flip you made.
(1). Show toolbars to use the function after your 3d book flip was made, for example: Full Screen Button, Help Button, Search Button and Social Share Button.
(2). Enable bars like: the Print, Download, Sound and Zoom in button. Only if you show and enable the toolbar, readers can see the real benefit of amazing reading of digital flipping book, and the toolbar button can be customized.
4. Various Insertions:
Hyperlinks
The logo and the download button both can be embedded a hyperlink in ePub to Flipping Book software. And the hyperlink can be a web link to a web page that inserted your flipping book and may publicize thoughts of you.
Pictures
Pictures in images or SWF format can be inserted as the watermark and background.
Sound
Sound can be embedded to the flipping book as the background music.
Every insertion in ePub to Flipping Book has their own use, you can benefit from these insertions.
5. Download & Print:
Able to Download:
Enable download and write in the download URL then readers can download your flipping book made from the 3d book flip on their own computer to view.
Able to Print:
Enable to print then the flipping book from ePub to Flipping Book can be print on papers as the normal books and readers can preserve on their book shelf. In order to protect your flipping book you can put watermark on it that everyone print the book with watermark on every page.
6. Output Formats:
ePub to Flipping Book offers you different formats because we are willing to help you get more readers. And we believe wonderful flipping book masterpiece should be known for all.
(1). HTML: Online and offline show your flipping book;
(2). ZIP: E-mail to friends to share an elegant flipping book of you;
(3). Mobile Version: iPad, iPhone and Android mobile devices can view your flipping book only when you have the HTML and ZIP format flipping book had you give a check mark to make mobile version at the same time;
(4). EXE: PC can distribute your flipping book separately;
(5). APP: Mac accepts your flipping masterpiece naturally;
(6). The page flipping book can be burnt to CD/DVD.