$99
For Windows 7, Vista, XP

PCL to Flipping Book
Experience the e-book with real page turn feeling!
Searchable in search engines;

Download to your own computer;
Advertising Banner;
User interface in multi-languages.

Free TrialBuy Now
Flash Player 10.0+
Why Use?
Features
Screenshot
How It Works
PCL to Flipping Book is Page turn software that converts ordinary PCL files into Page flipping e-book. And the PCL to Flipping Book accepts all kinds of PLC files, like: PCL4, PCL5e, PCL5c, PCL XL(PCL6). Various insertions allowed: sound, background images and links, so better coordinate with the content of the flipping e-book; and it can be viewed on mobile devices(iPhone, iPad, Android,etc.) and online or offline.
1. Common PCL:
PCL is short for Printer Command Language, designed to match the drawing model of Windows GDI. In this way, the Windows printer driver simply passes through GDI commands with very little modification, leading to faster return-to-application times. Microsoft has extended this concept with its next-generation XPS format, and printer implementations of XPS are being developed. Formerly known as PCL4, PCL5e, PCL5c, PCL XL(PCL6).
Powerful PCL to Flipping Book:
2. Searchable in search engines:

PCL to Flipping Book, the perfect page turn software can generate html files for search-engines to index. Once you submit one of these files to the search engines, your publications will be able to be searchable in search engines.
3. Download to your own computer: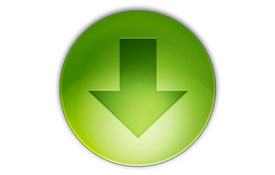 With the PCL to Flipping Book, you can make flipping book with kinds of individual reading settings. The page turn software helps you to download your flipping book in anytime, anywhere, so as your readers if you don't mind. So people can download such a personal flipping book to preserve or convenient reading.
4. Advertising Banner:
You can add advertising banners to the top and right side of the book in PCL to Flipping Book. These banners can be displayed with "Tile" or "Slideshow" mode.
An URL can be specified to a banner. When your readers click on the banner, they will be re-directed to the website.
5. User interface in multi-languages:
Currently PCL to Flipping Book supports multi-languages for interface of publication, they are: English, Japanese, French, German, Spanish, Italian, Portuguese, Norwegian, Simplified Chinese, Tranditional Chinese, Dutch, Russian, Arabic and Korean. More languages will be added, as you wish.
6. Google Analytics Function:
The wonderful PCL to Flipping Book embeds the Google Analytics function, so if you have registered a member of Google Analytics, you can make use of it. You can input the code of Google Analytics to every flipping book you made, and then you can get the statistics from your Google Analytics account live. Google Analytics data improves your website business performance and ROI of advertising and marketing.
7. One-time Fee, Free Upgrading Forever: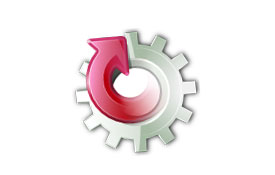 In order to promote services for faithful customers, we would upgrade every product scheduled or non-scheduled, and you can upgrade your flipping book maker freely and timely. The PCL to Flipping Book is a totally one-time fee product, so you can convert as much Image files to flip books as you wish and without paying any penny to us.
8. Quality and Satisfaction Guarantee for 30 Days:
The Flipping-Book-Maker is a sincere company which pursues searches on page flipping products for 4 years already and endeavors to provide the best services for every customer. From the day you pay for the Flipping-book products, you will get a guarantee for 30 days that you can apply for a full refund if you have any problem while we cannot solve or you have any dissatisfaction for the flipping book maker you have bought.
Features
1. Different Background Settings:
(1). Insert background files of images and SWF, and choose the position;
(2). Pick background colors and adjust the Gradient Angle;
(3). Arrange page width and height of the flipping book you made from PCL;
(4). The title bar can be embedded the logo and logo URL, when you make your PCL to Flipping Book book, this can be a fabulous way to publicize your company and your thoughts.
2. Customized Toolbar Operations:
The PCL to Flipping Book provides you choices of the toolbar settings of the 3d book flip you made.
(1). Show toolbars to use the function after your 3d book flip was made, for example: Full Screen Button, Help Button, Search Button and Social Share Button.
(2). Enable bars like: the Print, Download, Sound and Zoom in button. Only if you show and enable the toolbar, readers can see the real benefit of amazing reading of digital flipping book, and the toolbar button can be customized.
3. Various Insertions::
Hyperlinks
The logo and the download button both can be embedded a hyperlink in PCL to Flipping Book software. And the hyperlink can be a web link to a web page that inserted your flipping book and may publicize thoughts of you.
Pictures
Pictures in images or SWF format can be inserted as the watermark and background.
Sound
Sound can be embedded to the flipping book as the background music.
Every insertion in PCL to Flipping Book has their own use, you can benefit from these insertions.
4. Download and Print:
Able to Download:
Enable download and write in the download URL then readers can download your flipping book made from the 3d book flip on their own computer to view.
Able to Print:
Enable to print then the flipping book from PCL to Flipping Book can be print on papers as the normal books and readers can preserve on their book shelf. In order to protect your flipping book you can put watermark on it that everyone print the book with watermark on every page.
5. Different Outputtings:
(1). Html: Upload the html to a website, then your page flipping e-book can be viewed online (with title, keywords and other metadate defined);
(2). Exe: send the exe, then readers can download to view your flipping e-book on their own computer;
(3). Zip: Transmit the zip of your flipping e-book via email;
(4). App: run the executable application on PC;
(5). Mobile version: When output the flipping e-book in html, you can set the mobile version at the same time, then your flipping e-book can be read on mobile devices which support slide single pages;
(6). CD/DVD: Burn your flipping book to a disk, you can send the CD/DVD to your readers as present, and they can view your flipping book on their own computer.